When it has to be MADE IN THE USA!
We are here to serve you!
**************************
Who are we at CasketGallery.com?
Our purpose at Funeral Consultants and our family of companies is to serve you
and your family with the Peace of Mind knowing that you have found a group of people
who know what you're going through, understand the high cost of burial,
and are determined to find the finest Quality funeral products for the best price.
However, getting a great price is not always what most of our customers are concerned about.
What about the services to follow through? What about follow-up?
What about coordinating with the Funeral Home, the Cemetery and Memorial Park?
What about knowing the information "behind the scenes" by people who have been there before?
The answer to all the above questions is – YES, they are all important –
sometimes more than just getting a low price. All of us have shopped around only to find
that what we bought was a great price, but a lousy product.
After it failed quickly, the price didn't really mean anything did it?
Getting a great price is OK, but when I contact the company
I did business with and find that no one that works there knows anything about it at all –
I have BIG second thoughts of "Did I do the right thing here?"
And what about the times I get a fantastic price, but find out that what I bought isn't the right product
for doing what I wanted to do with it! Have you had that experience?
I know that I have and it's the worst feeling in the world!
Well, here's some good news. You can count on the Funeral Consultants who work with
CasketGallery.com, CasketXpress.com, UrnXpress.com and CemeterySales.com to be
the most informed staff in the independent funeral merchandise retail industry!
To get started with, complete this form in order to receive a
********************************************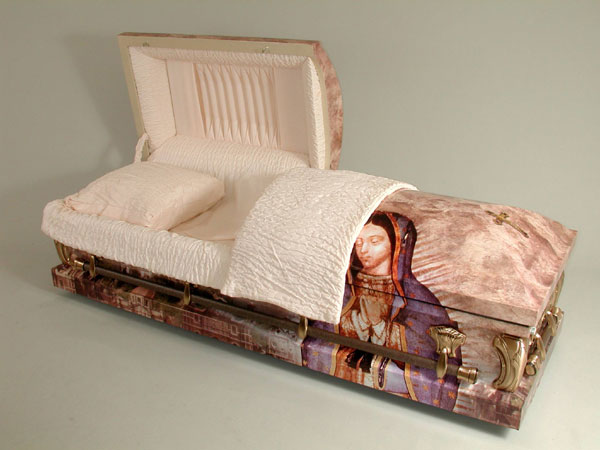 **************
Looking for a World Wide Obituary for your loved one?
No matter when they passed, you can easily use
custom made Online Obituary intended for anyone
to leave a memory, and invite others, like your friends,
spouse, relatives, co-workers and children.
It is Easy to Use, and will NEVER cost you a dime.
NO CREDIT CARD is required to enter your information.
This site is intended as a Public Service.

***************************************

AMERICAN MADE brand metal caskets, cremation urns and cemetery headstones
with higher quality choices than your local Funeral Home.
Casket Gallery Showrooms is committed to the principles of God's Word
in all of our business dealings. Make your
FINAL PLANS
here!
************************************************
Federal Government Issues Recommendations for Social Media Wills
The U.S. government has now officially recommended that people drafting wills
consider how their social media accounts will be handled when they die.
If you have social media profiles set up online, you should create a statement of how
you would like your online identity to be handled. Just like a traditional will helps
your survivors handle your physical belongings, a social media will spells out how
you want your online identity to be handled.

Like with a traditional will, you'll need to appoint someone you trust as an online executor.
This person will be responsible for closing your email addresses, social media profiles,
and blogs after you are deceased. Take these steps to help you write a social media will:

To read this excellent article in full,
A Recent Testimonial of our Quality and Service!
Just wanted to say "thank you" for getting the casket to South Carolina last Thursday. It was beautiful and exceeded my expectations.
I know that I was a bit of a pain with all of the phone calls and added stress, and I appreciate your professionalism and patience.
I would definitely recommend your company to anyone else who is wanting a high quality casket. Thank you again.
Please read THIS IMPORTANT INFORMATION!
If the only reason you are online for a casket
is to buy the cheapest one you can find-
you may wish to visit another company rather than us.
WHY WHY WHY would we say that?
The reason is simple - our online customers since 1997,
are not only shopping price!
They are shopping Quality, at the very best price possible,
with the ability to BUY AMERICAN every chance they can,
and Service that only those with almost 30 years of funeral
We KNOW CASKETS.
We weren't selling Lawn Mowers last week, and now Caskets!
We are not just here today,
and tomorrow no where to be found!
Since 1981 we've been helping families at the time of their
We give you Peace & Confidence that You have chosen
the RIGHT COMPANY!
---